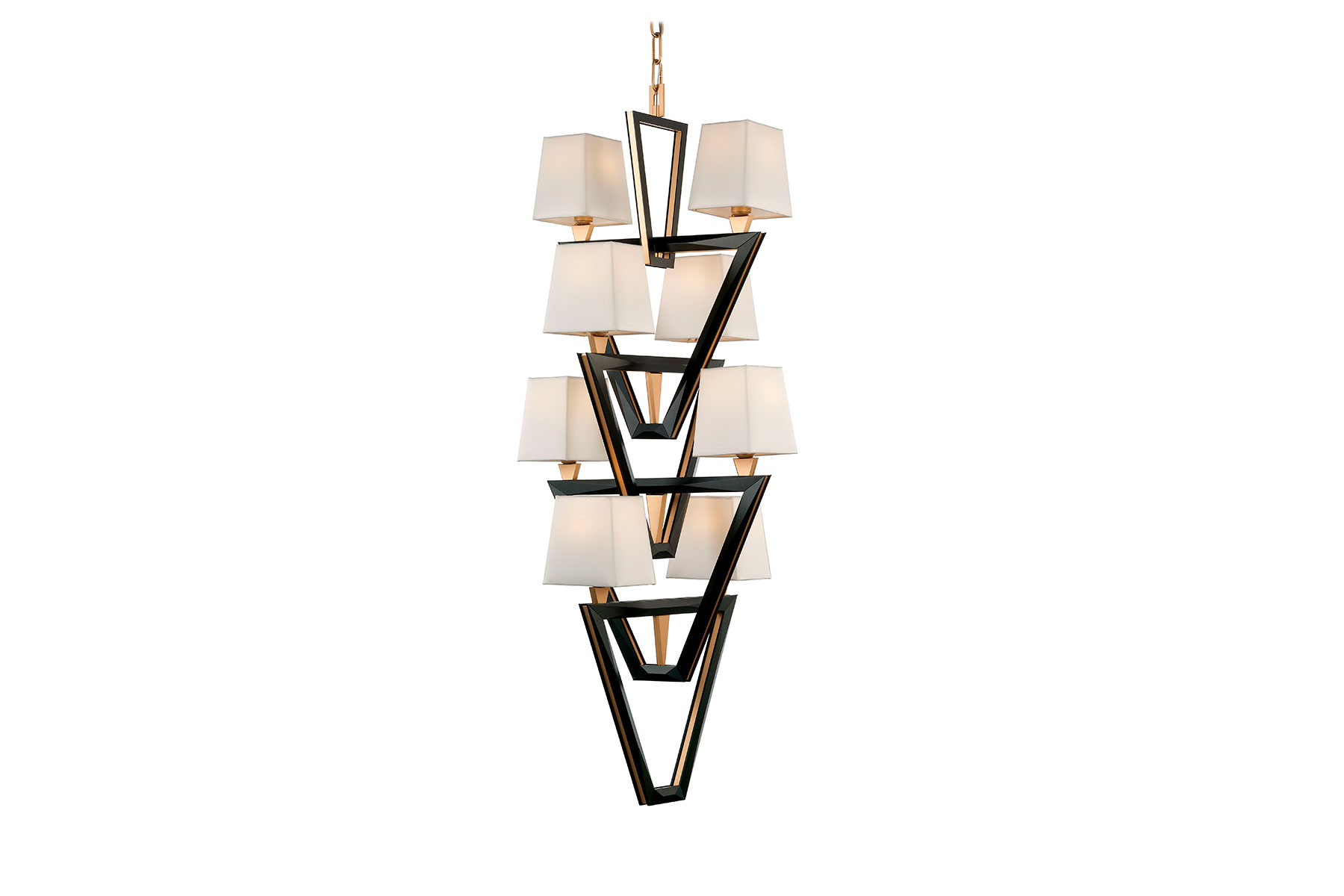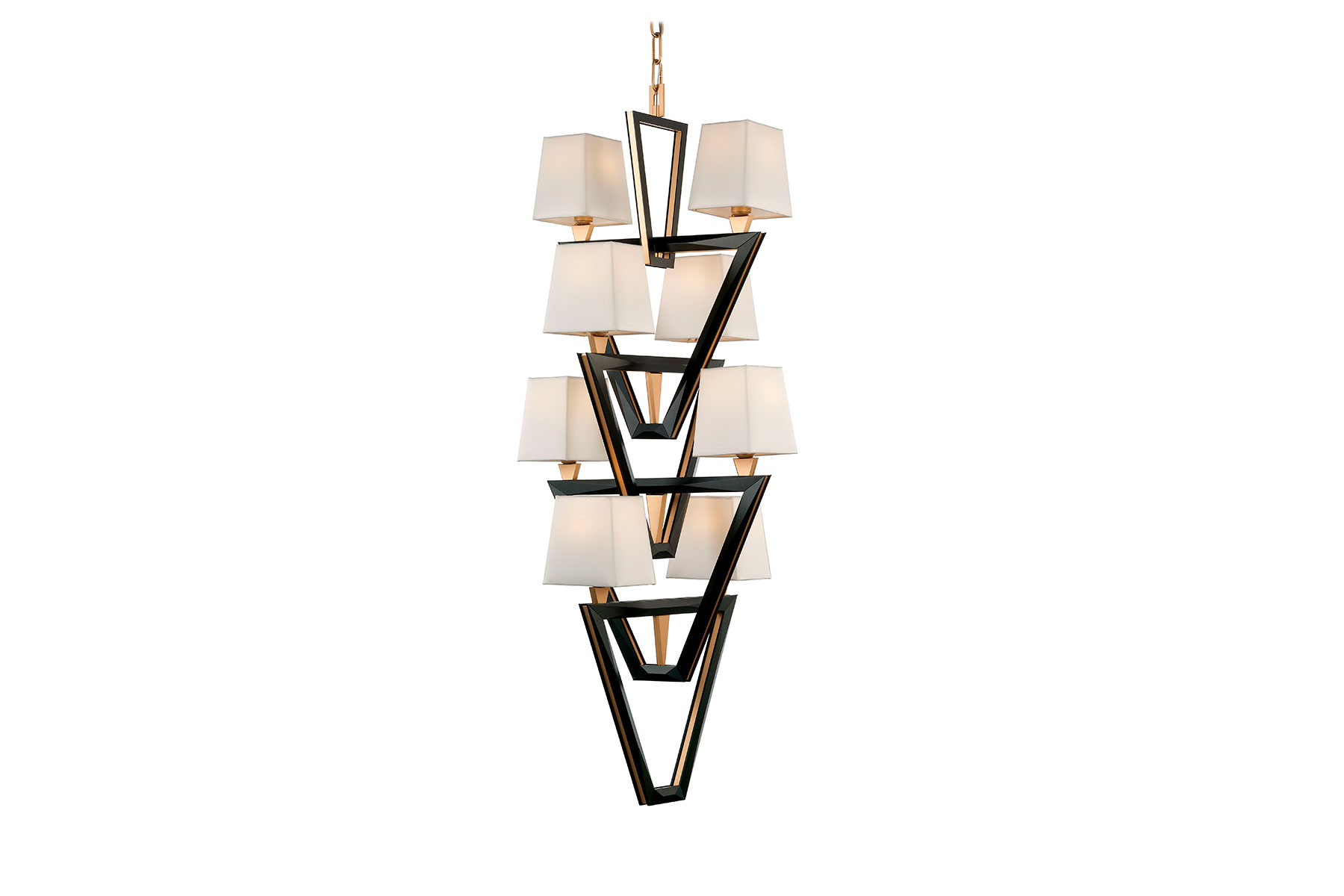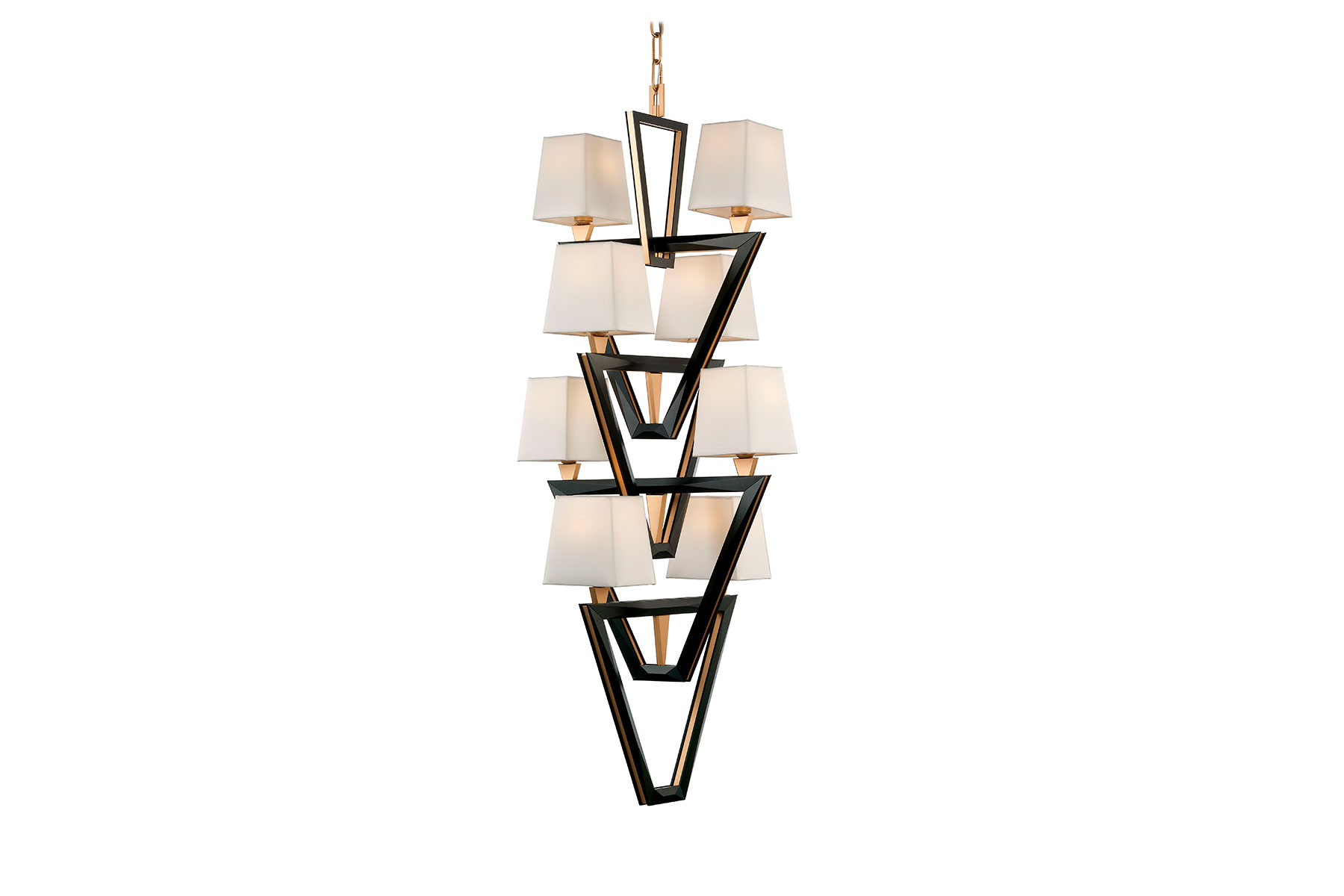 Description
An interconnection of solid geometries with faceted sides. The design features solid aluminium 3D on both sides of central structure with ivory satin fabric. This striking piece can bespoke made to your specific requirements.
Tech Specs
Size: W 50 | H 140 cm                
Fully customizable        
Sturcutre in black matt finish      
Solid aluminium central structure        
Details in stain gold finish        
50cm support chain is included
Delivery & Returns
UK Delivery
Upholstered Items are delivered with in 4-6 weeks after your order confirmation. Lead time for Case-goods & Tables is 8-10 weeks. Once your order is ready our sales team will contact you to arrange a convenient delivery time. 
International Delivery
We ship worldwide via an established, trusted network of fine shipping partners around the globe. We will manually calculate the international delivery cost and email the competitive delivery cost to you with in 48 hours from receipt of the request.
Returns
Plese contact us for return information. 
Non-Returnable Items are: Bespoke products, Customised Products, Mad-to-order products, Made to your specifications, Sold on promotion, Discounted products. 
Q
ENQUIRY
Please complete your details below to enquire about this product.
ENQUIRY
Thank you for your enquiry about this product. Someone will be in contact with you shortly.
CLOSE