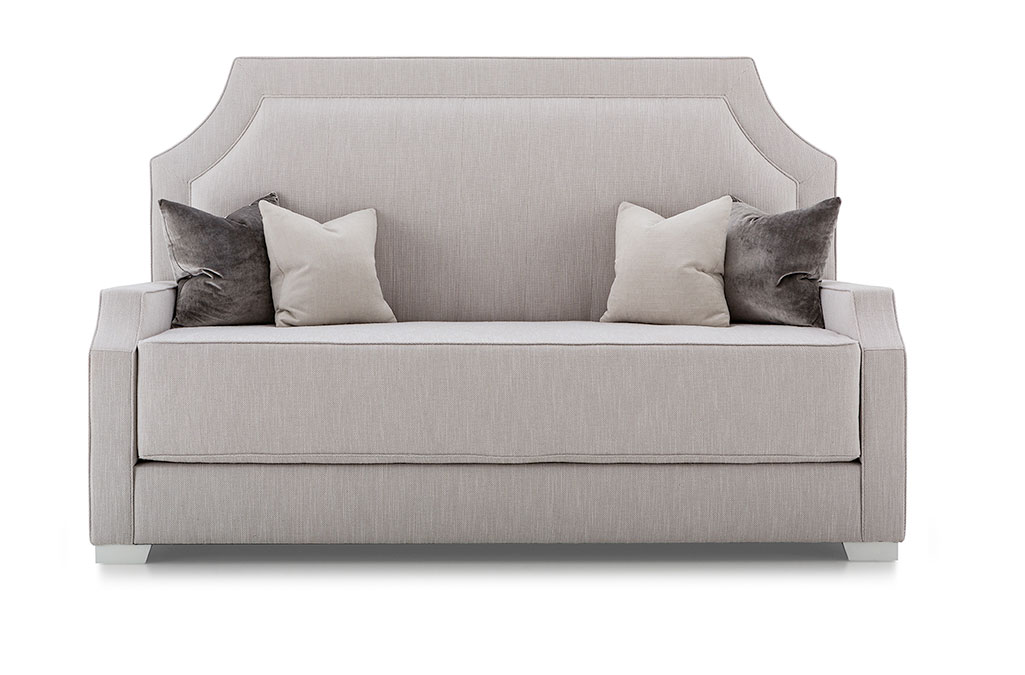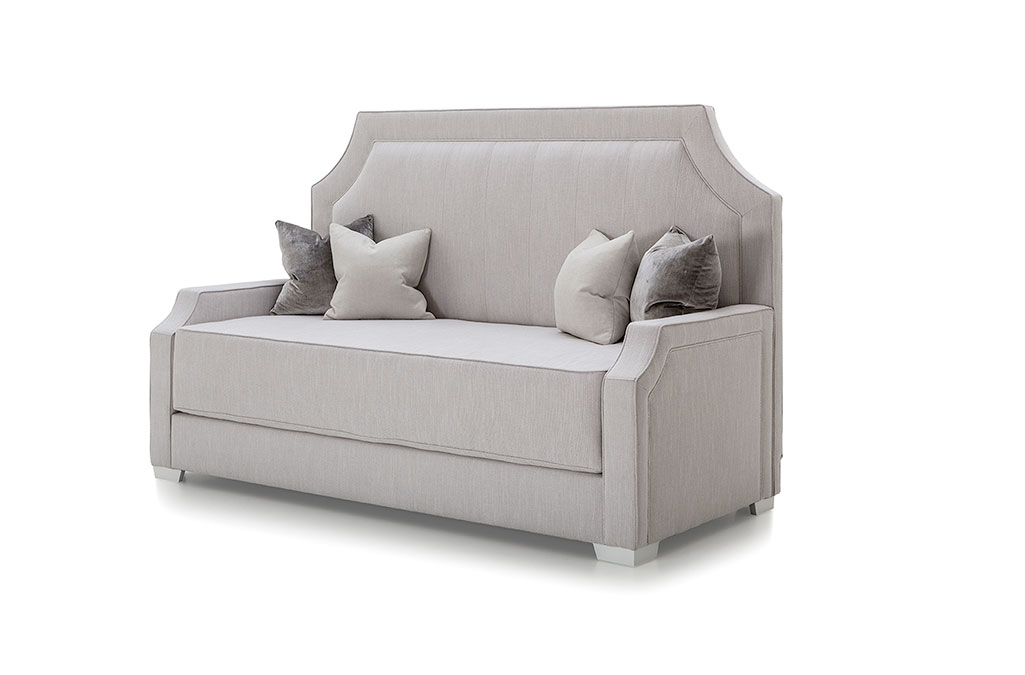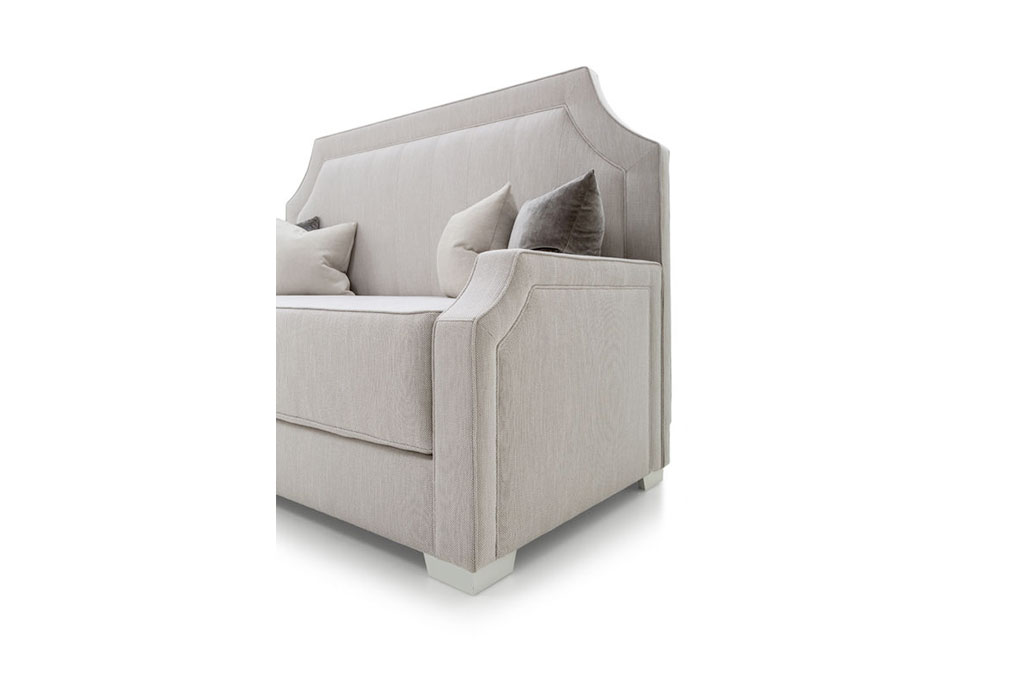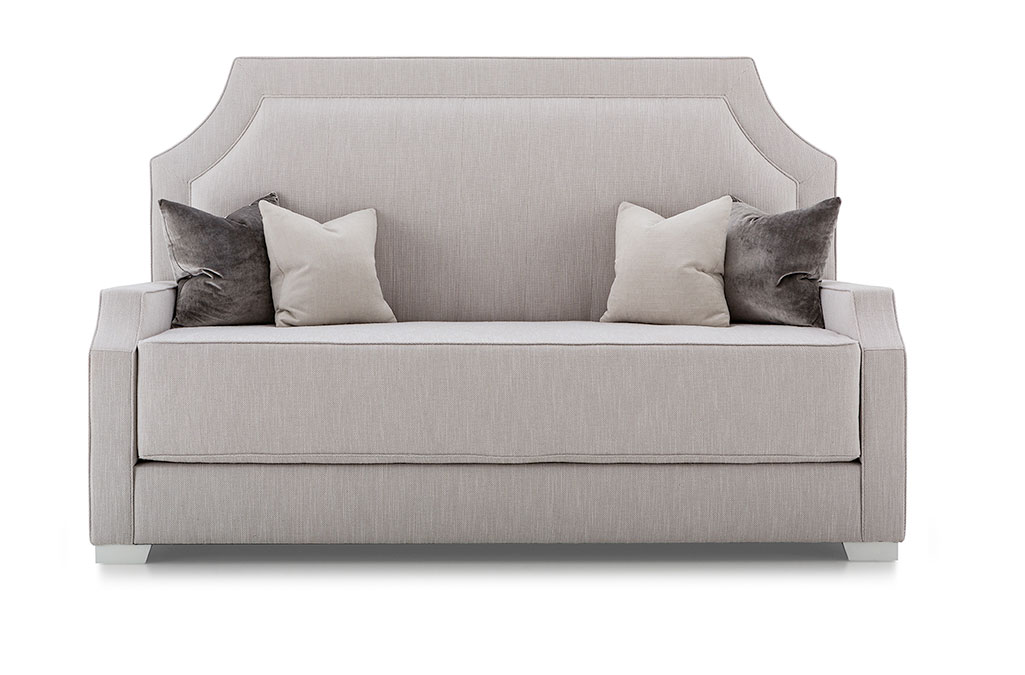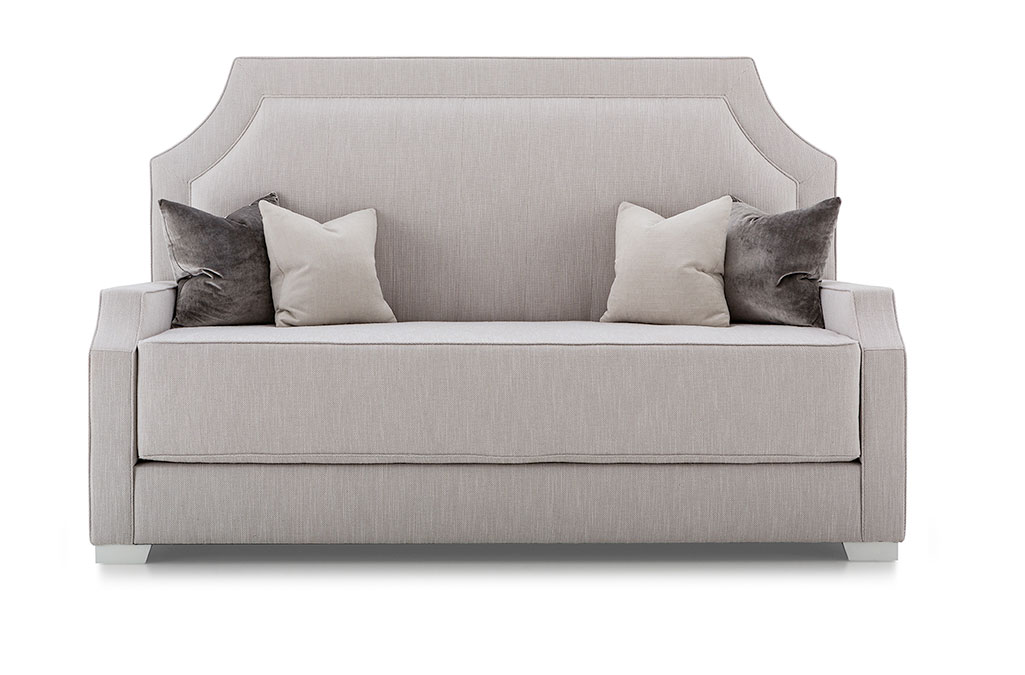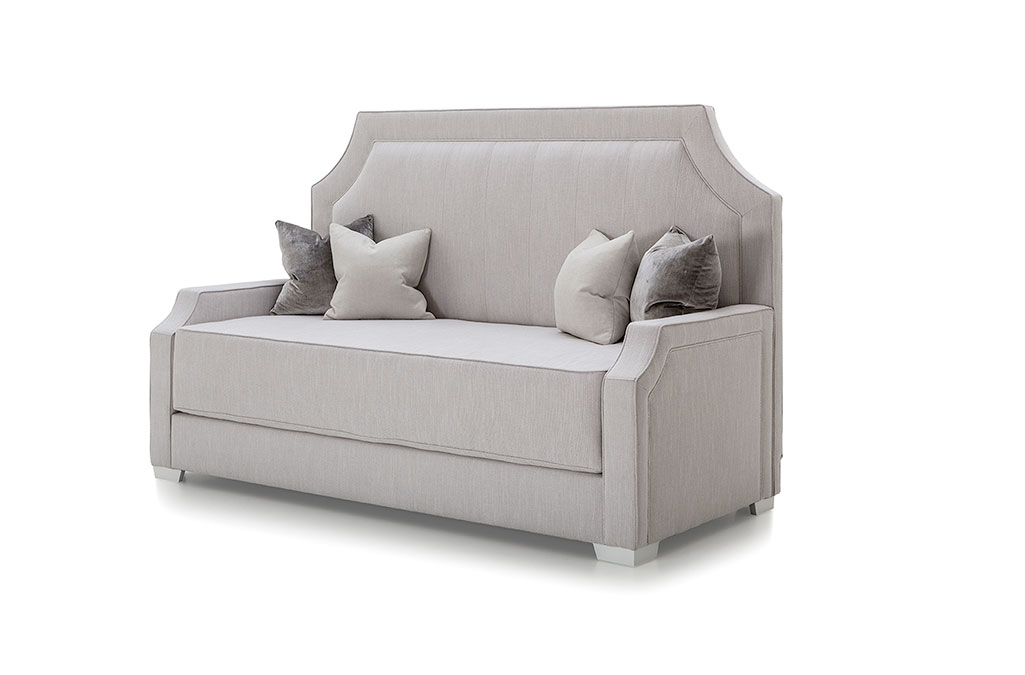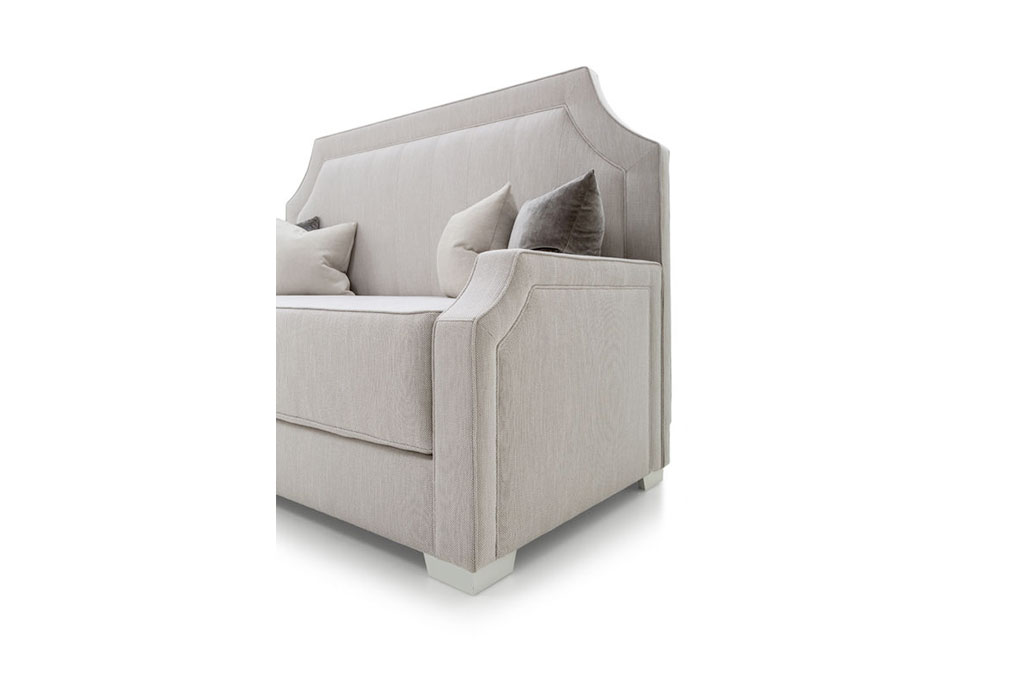 Description
Febo is sumptuous proof of fine British craftsmanship with its impressive form and equally beautiful upholstery. This uniquely shaped day bed to add extra flair and finess to a home. The distinctive straight-lined to curved wing is style at its best. A huge plump cushion creates the main body of the seat and the back panel is padded to add a luxurious look to a home.
Tech Specs
Cuved edges
Could be used as a single bed
Piping details
Studding option available
Delivery & Returns
UK Delivery
Upholstered Items are delivered with in 4-6 weeks after your order confirmation. Lead time for Case-goods & Tables is 8-10 weeks. Once your order is ready our sales team will contact you to arrange a convenient delivery time. 
International Delivery
We ship worldwide via an established, trusted network of fine shipping partners around the globe. We will manually calculate the international delivery cost and email the competitive delivery cost to you with in 48 hours from receipt of the request.
Returns
Plese contact us for return information. 
Non-Returnable Items are: Bespoke products, Customised Products, Mad-to-order products, Made to your specifications, Sold on promotion, Discounted products.