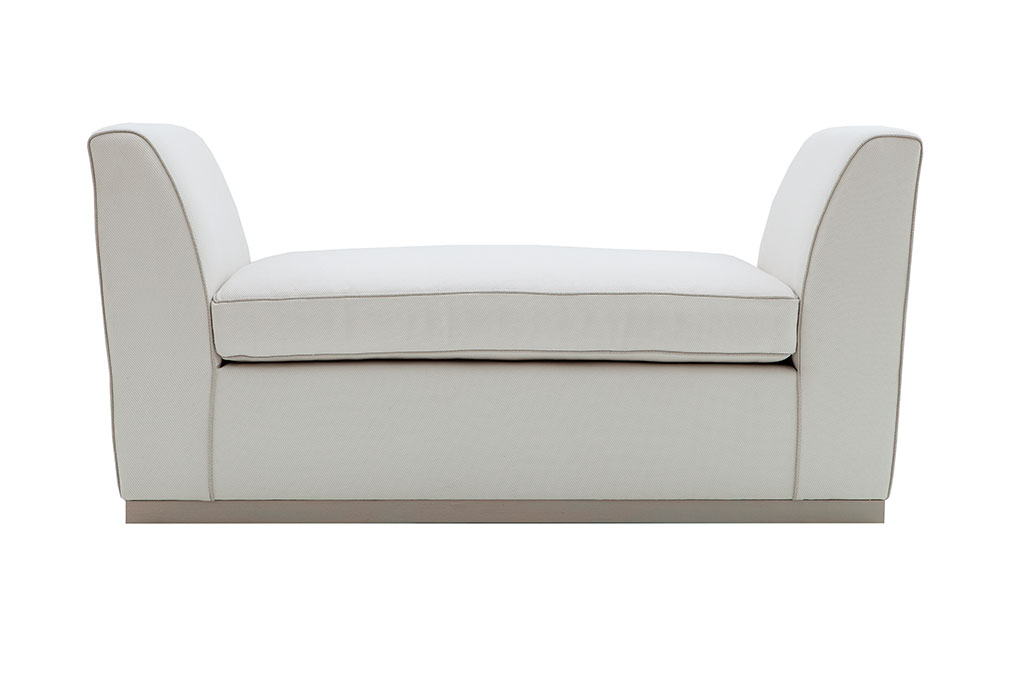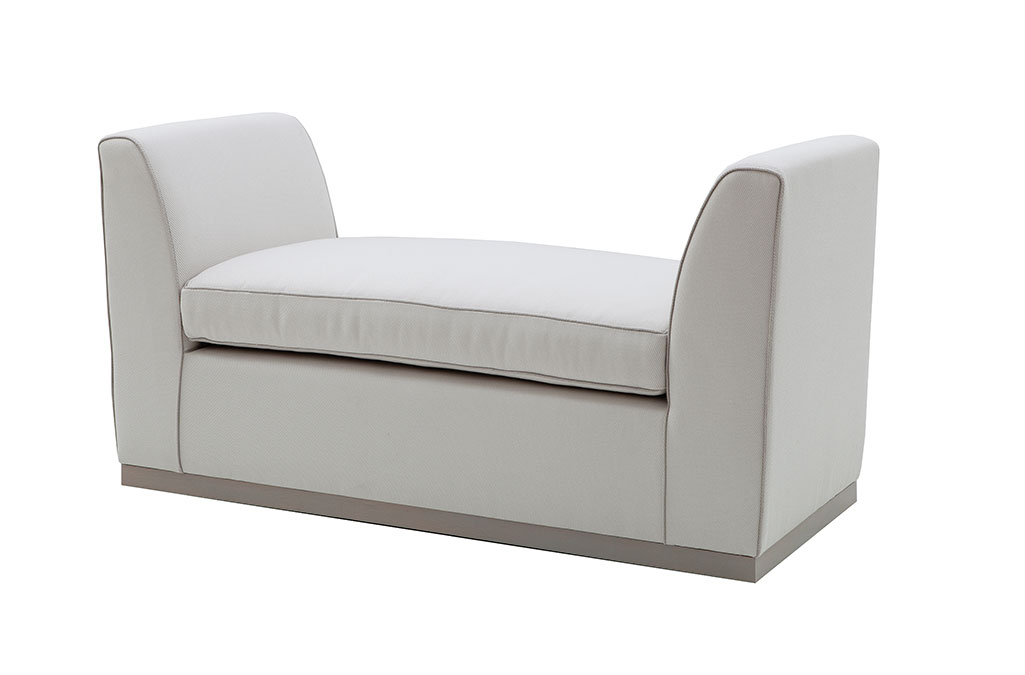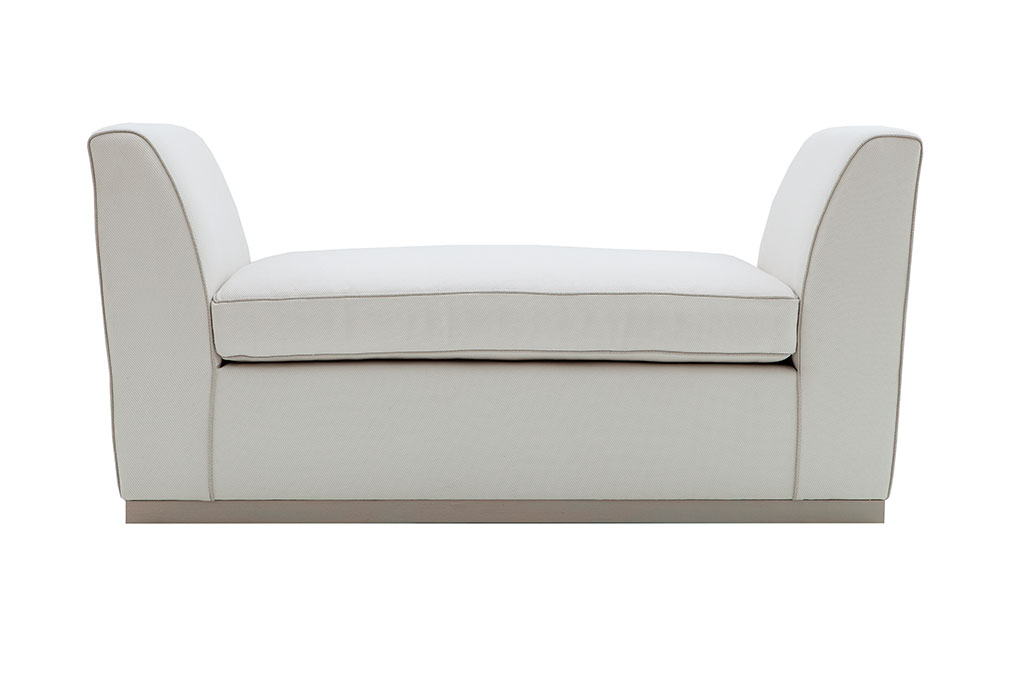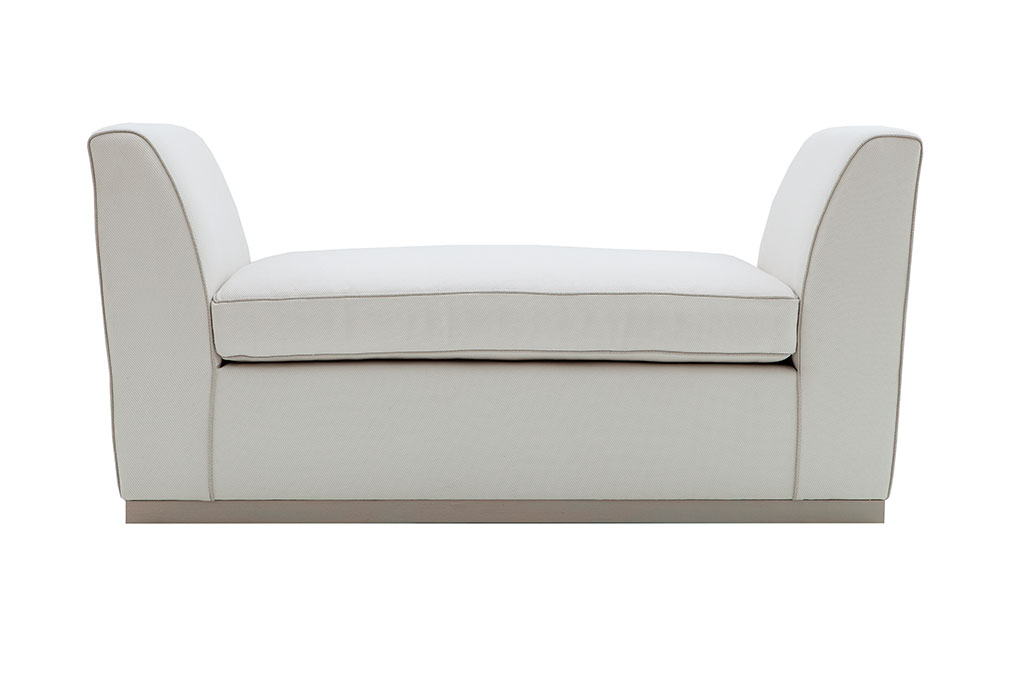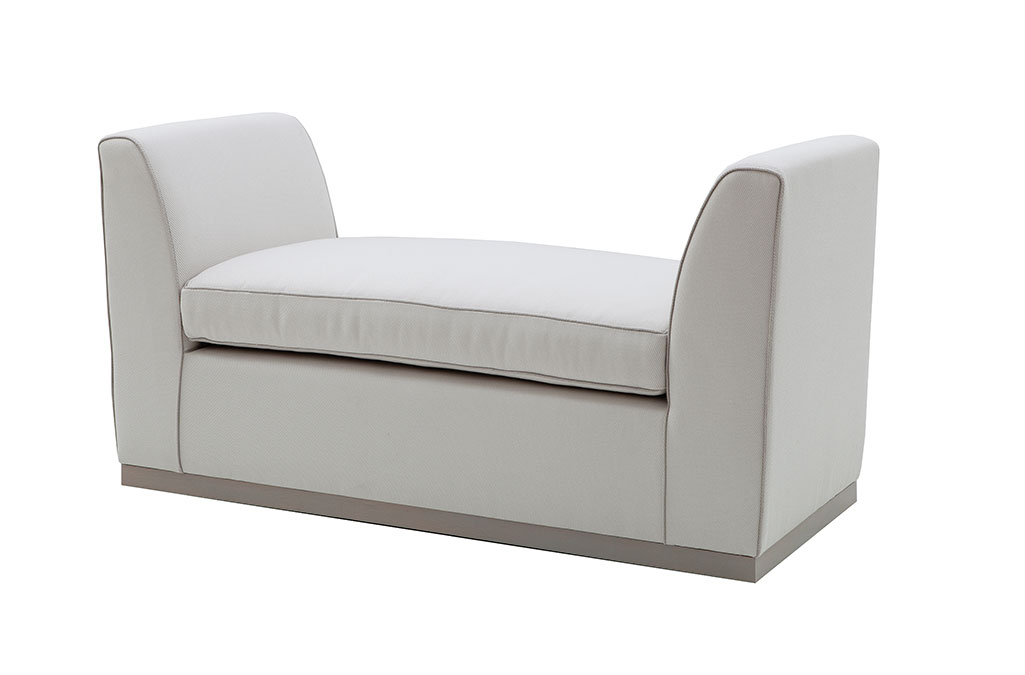 Description
The luxury Conrad with its backless design, defines space within a room and allows the furniture or architecture to be seen beyond. The clean lines and refined proportions look equally handsome covered in informal linen or the most luxurious silk velvet. Whatever you decide to use the Cornard for, its clean details and carefully balanced silhouette are sure to make an impact.
Tech Specs
Piping detail
Timber plinth
Contrast piping option
Studding option available
Delivery & Returns
UK Delivery
Upholstered Items are delivered with in 4-6 weeks after your order confirmation. Lead time for Case-goods & Tables is 8-10 weeks. Once your order is ready our sales team will contact you to arrange a convenient delivery time. 
International Delivery
We ship worldwide via an established, trusted network of fine shipping partners around the globe. We will manually calculate the international delivery cost and email the competitive delivery cost to you with in 48 hours from receipt of the request.
Returns
Plese contact us for return information. 
Non-Returnable Items are: Bespoke products, Customised Products, Mad-to-order products, Made to your specifications, Sold on promotion, Discounted products.