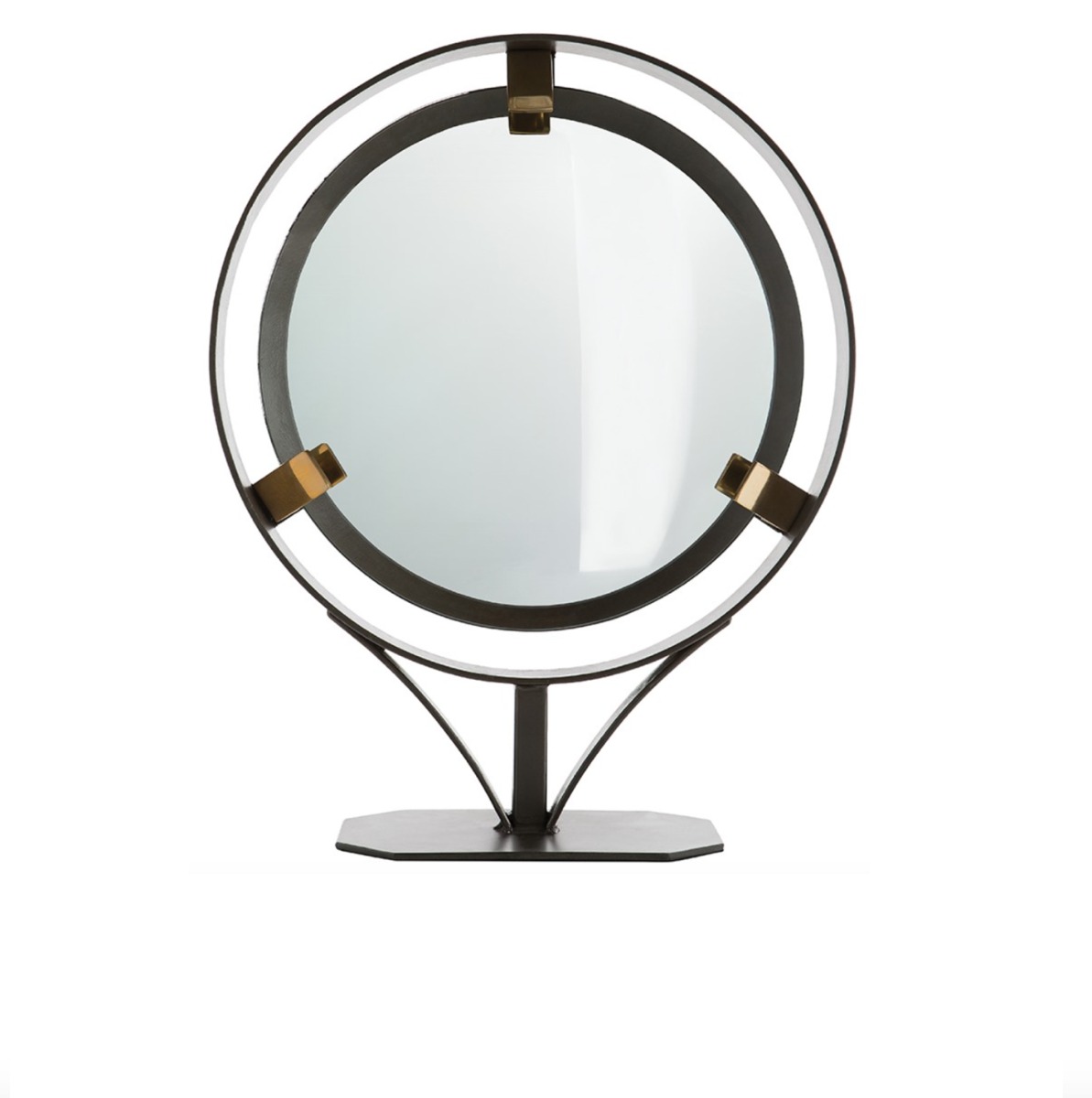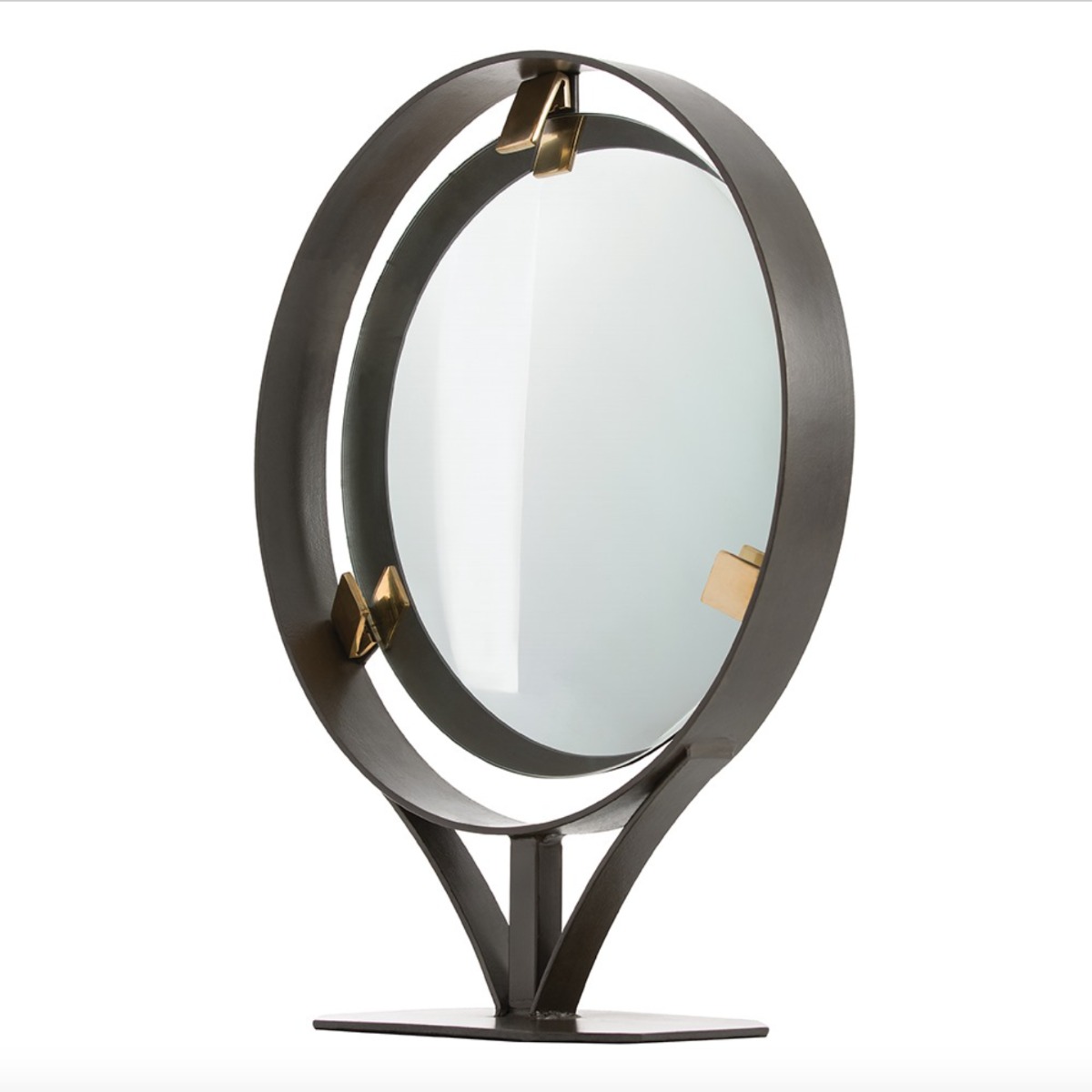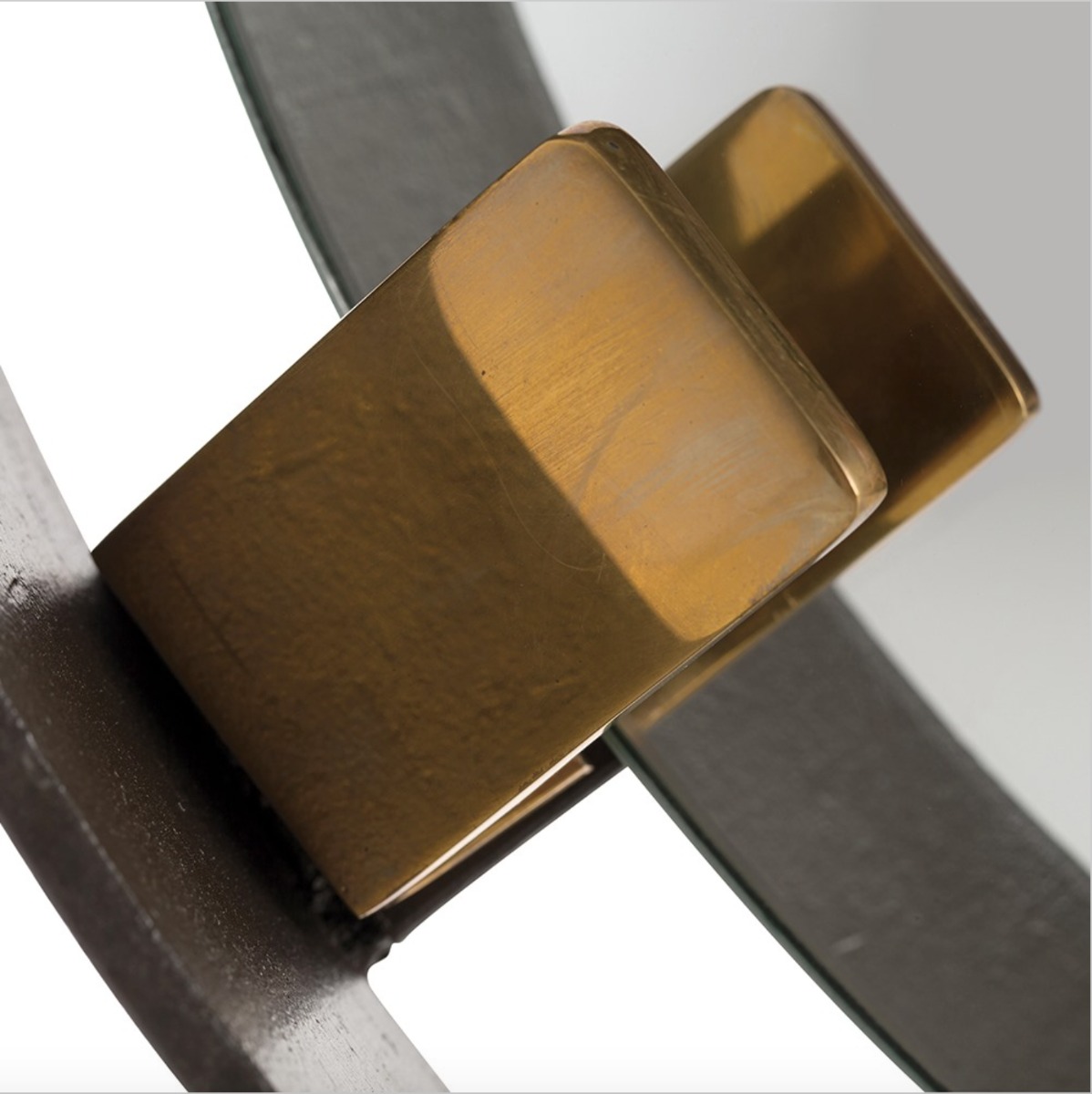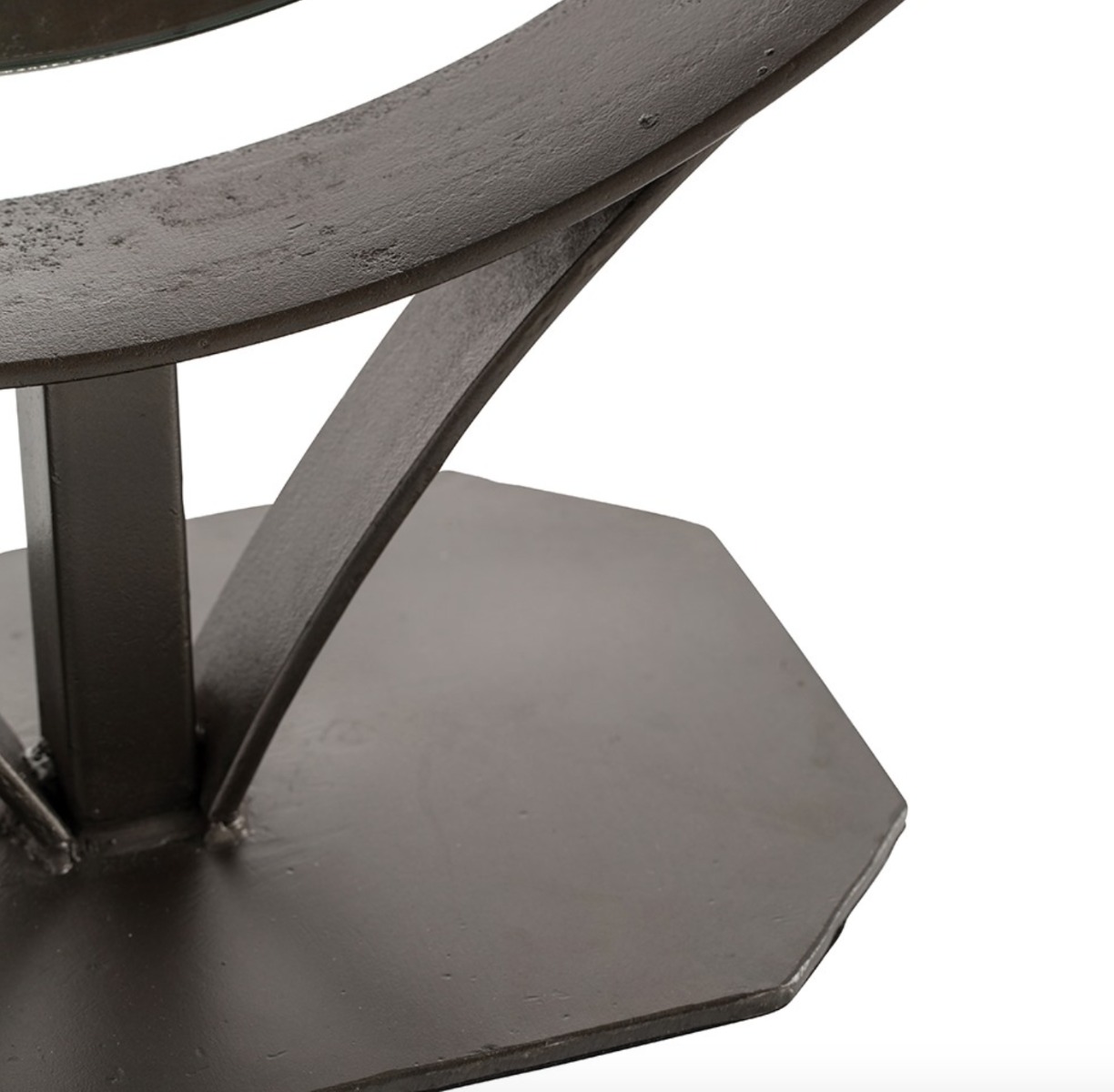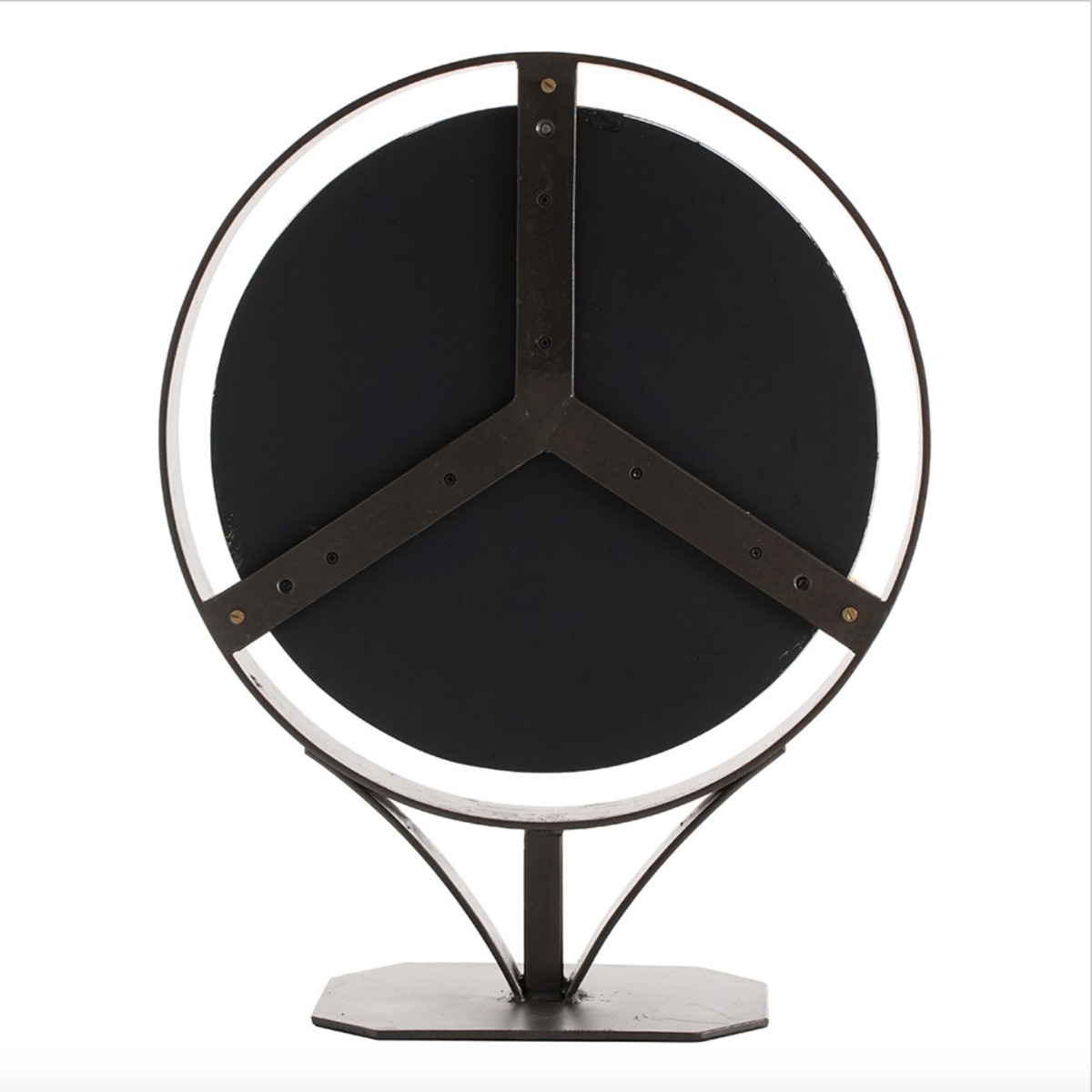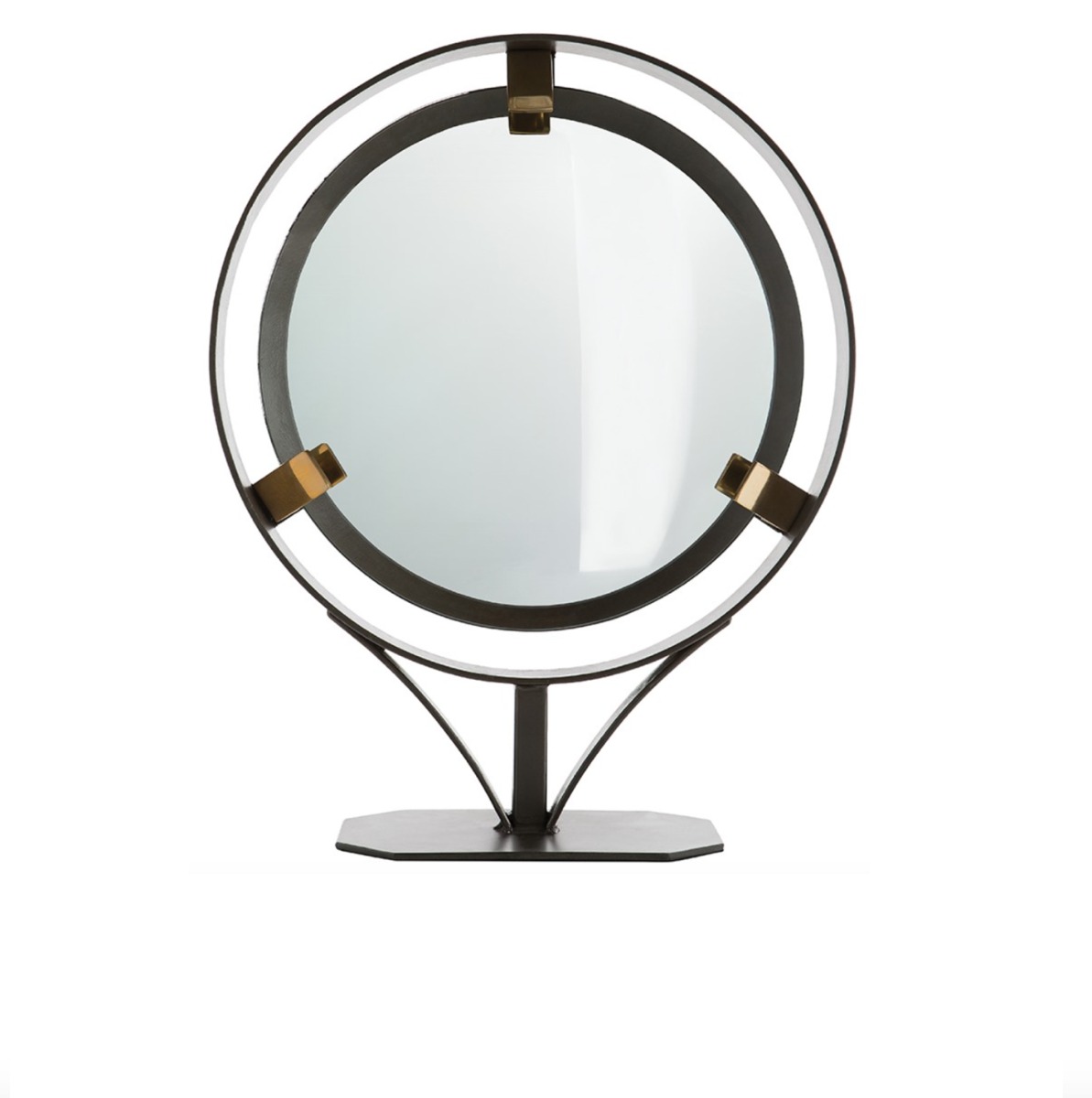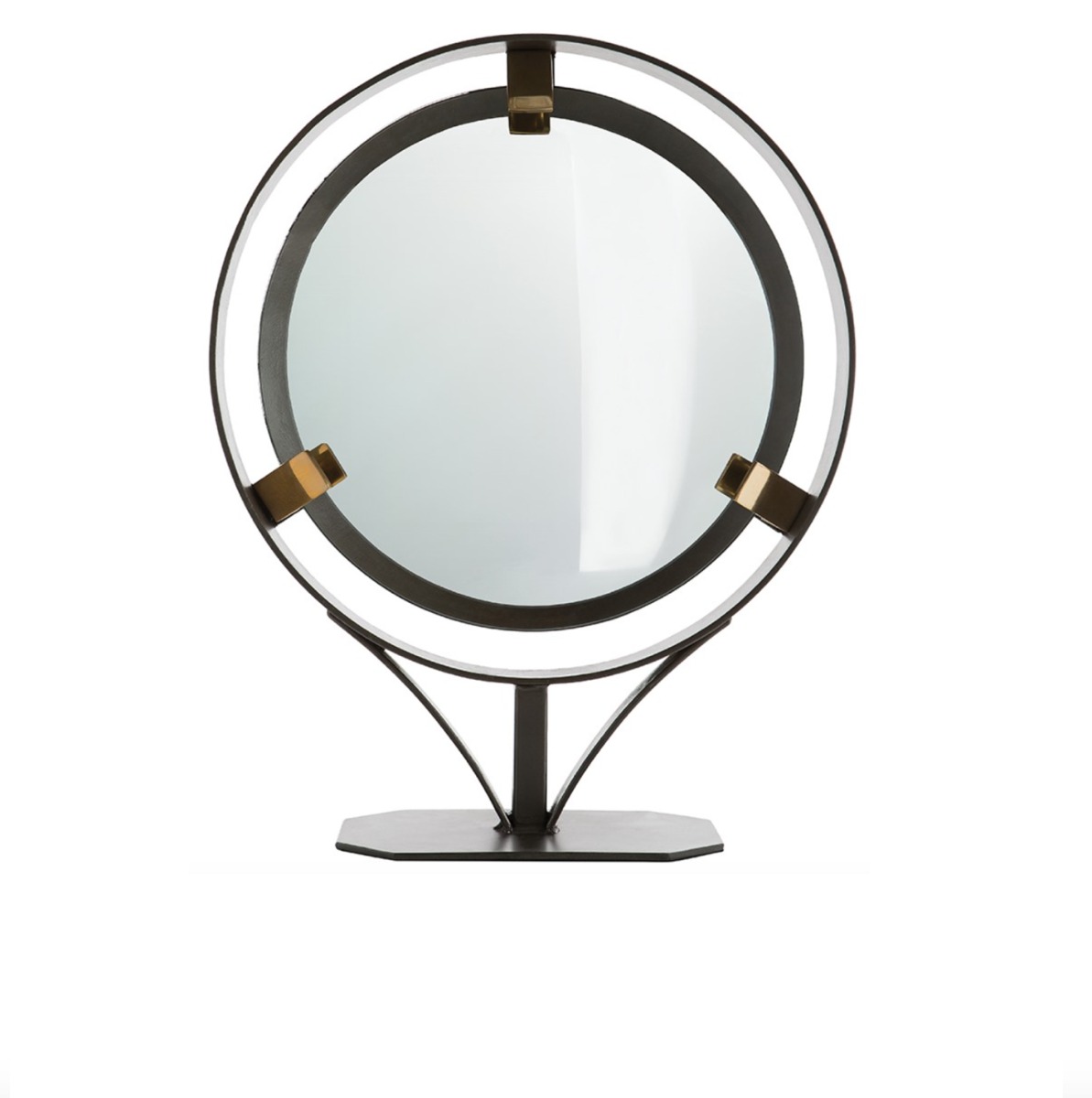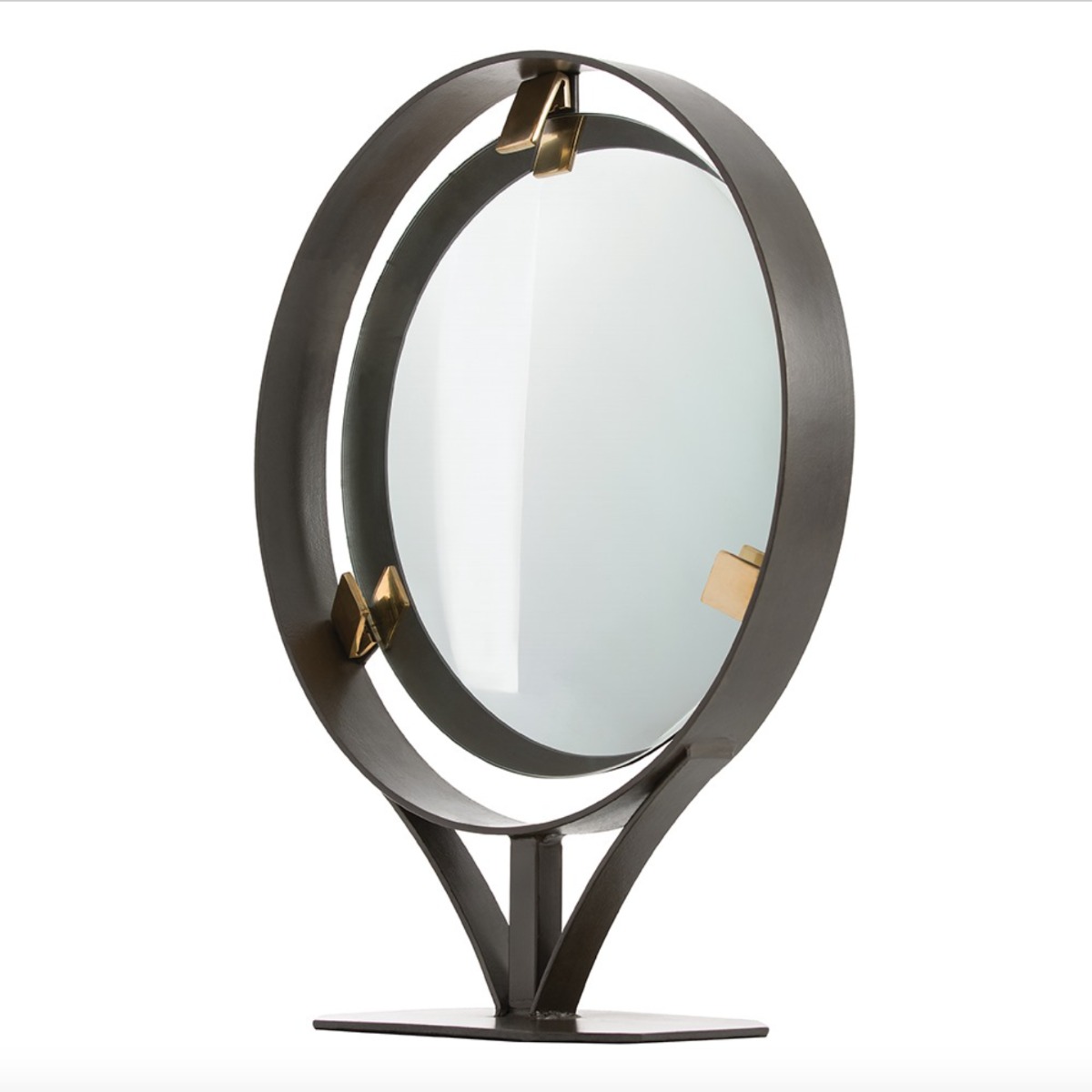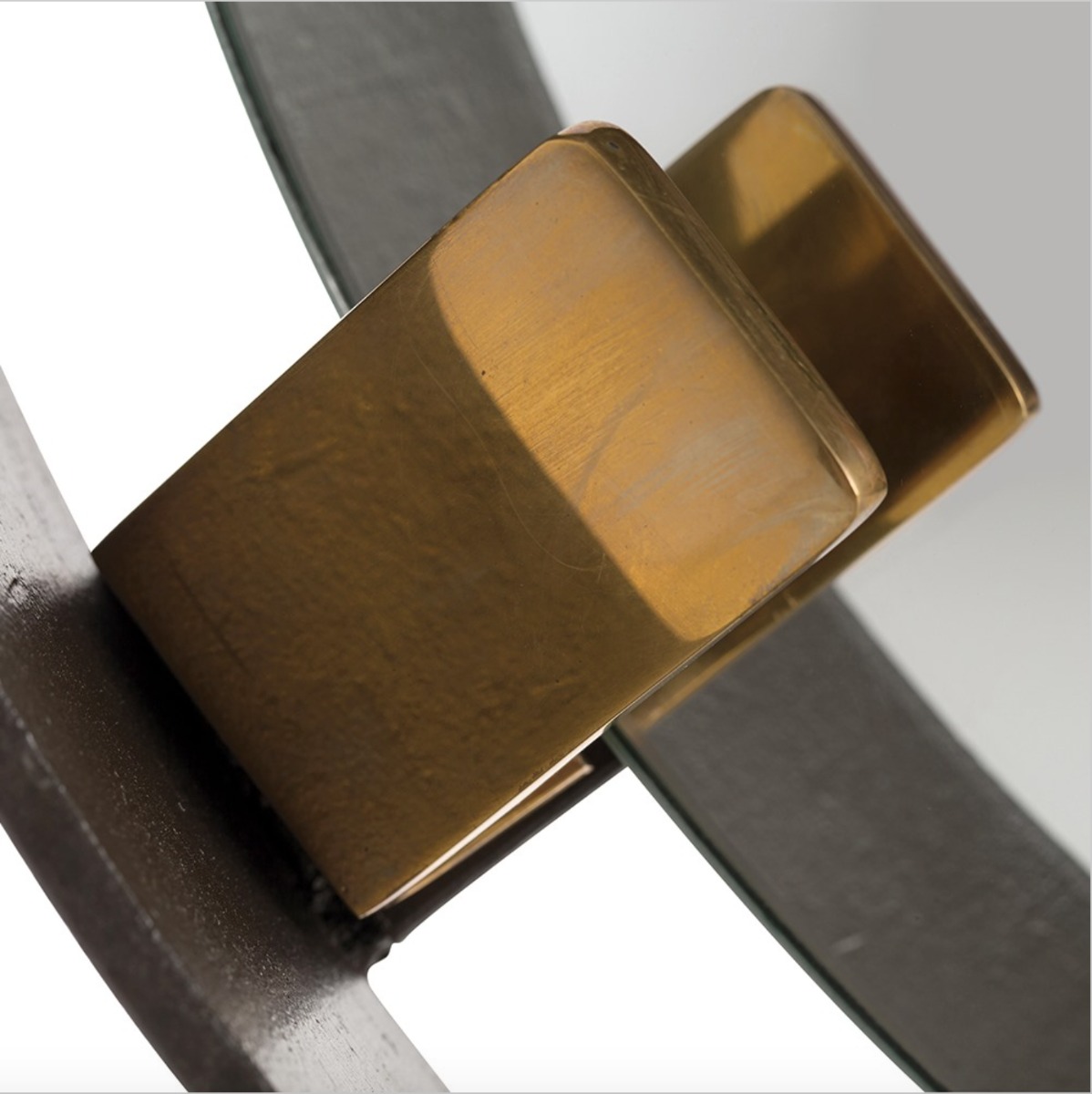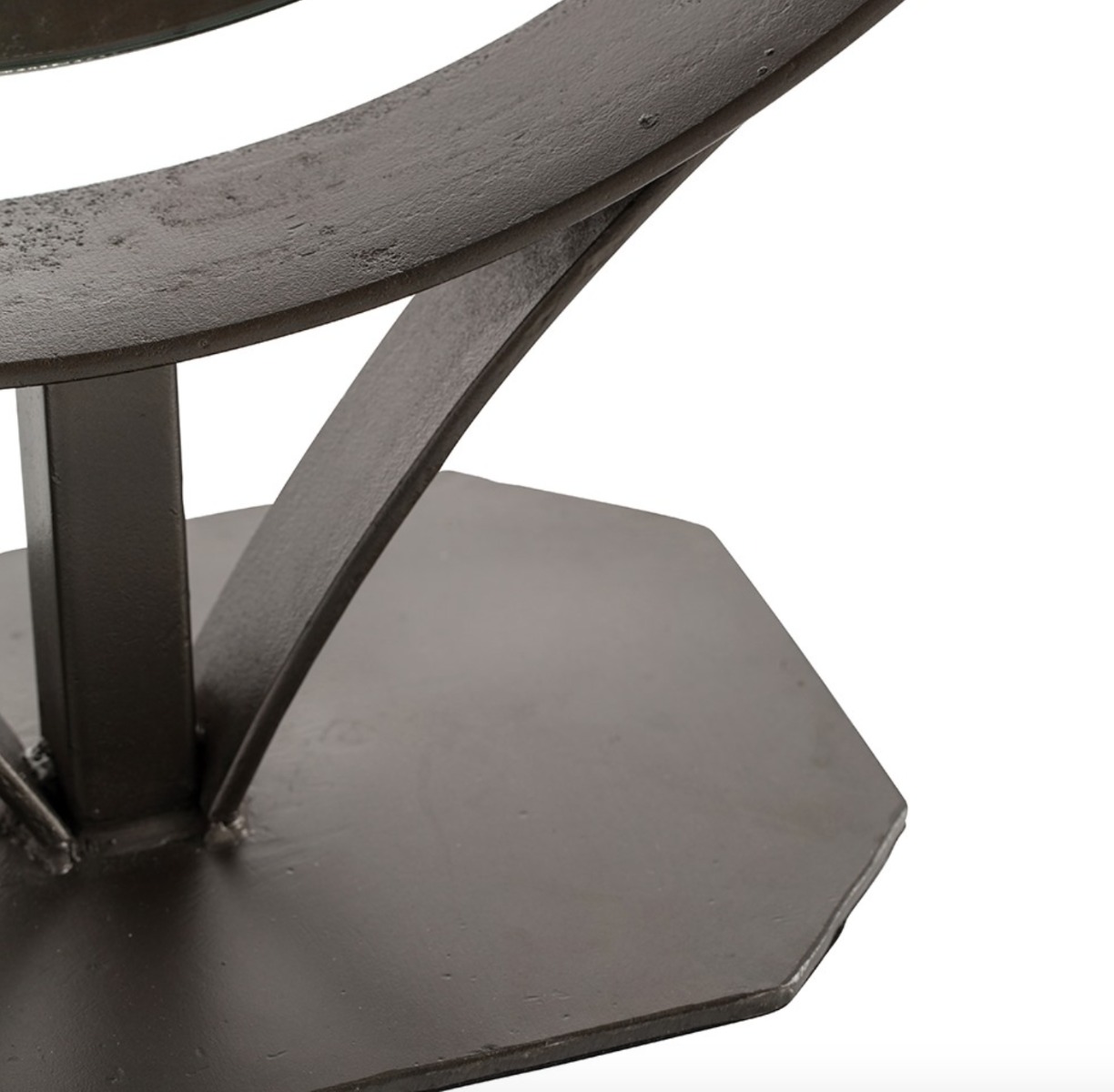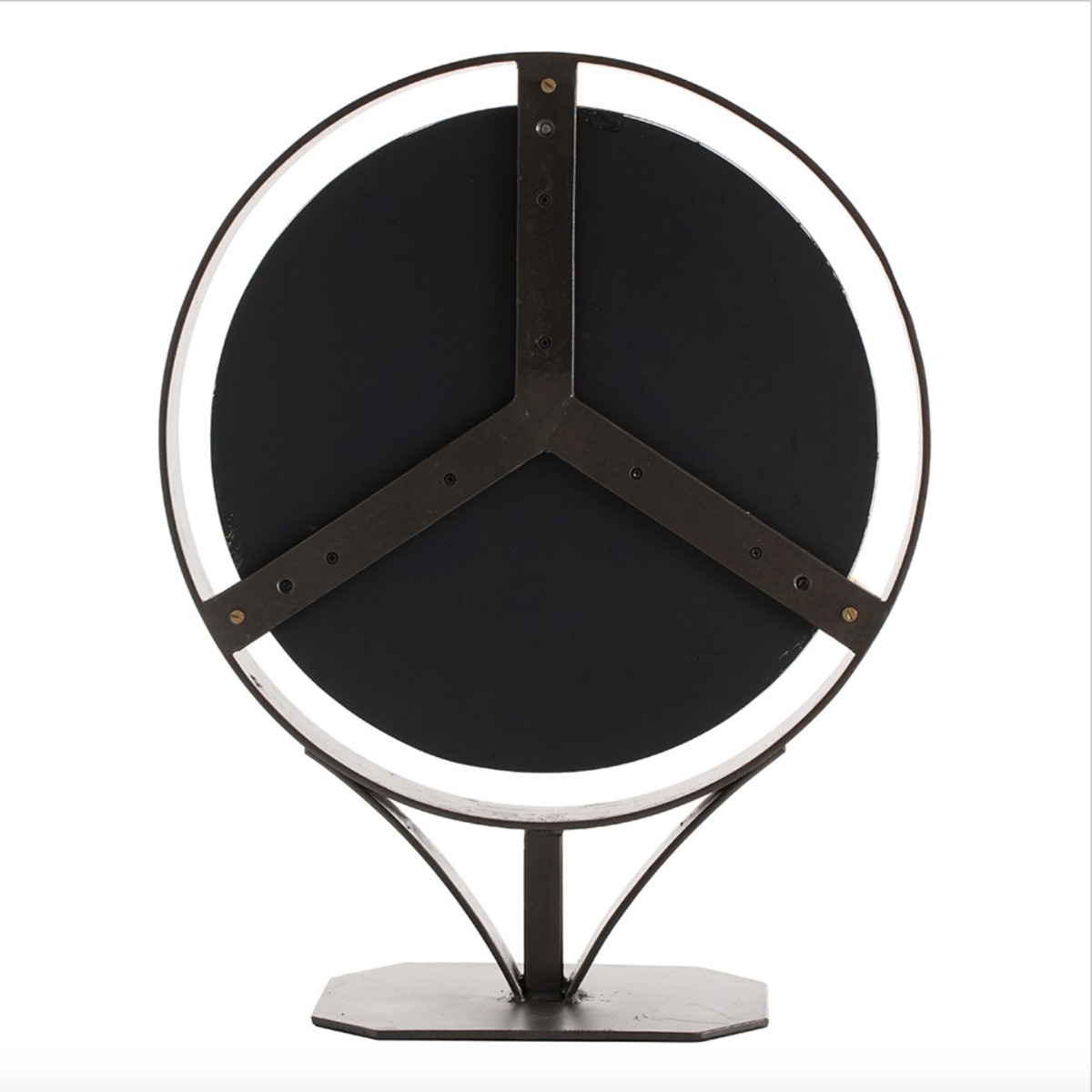 Description
This unique table top accessory features a convex mirror that adds interest and depth to any space. The natural cast iron frame is accented with polished brass detail for contrast.
Tech Specs
Dimensions: W 51 | D 20 | H 65 cm
Natural cast iron frame with polished brass.
Delivery & Returns
UK Delivery
Upholstered Items are delivered with in 4-6 weeks after your order confirmation. Lead time for Case-goods & Tables is 8-10 weeks. Once your order is ready our sales team will contact you to arrange a convenient delivery time. 
International Delivery
We ship worldwide via an established, trusted network of fine shipping partners around the globe. We will manually calculate the international delivery cost and email the competitive delivery cost to you with in 48 hours from receipt of the request.
Returns
Plese contact us for return information. 
Non-Returnable Items are: Bespoke products, Customised Products, Mad-to-order products, Made to your specifications, Sold on promotion, Discounted products. 
Q
ENQUIRY
Please complete your details below to enquire about this product.
ENQUIRY
Thank you for your enquiry about this product. Someone will be in contact with you shortly.
CLOSE